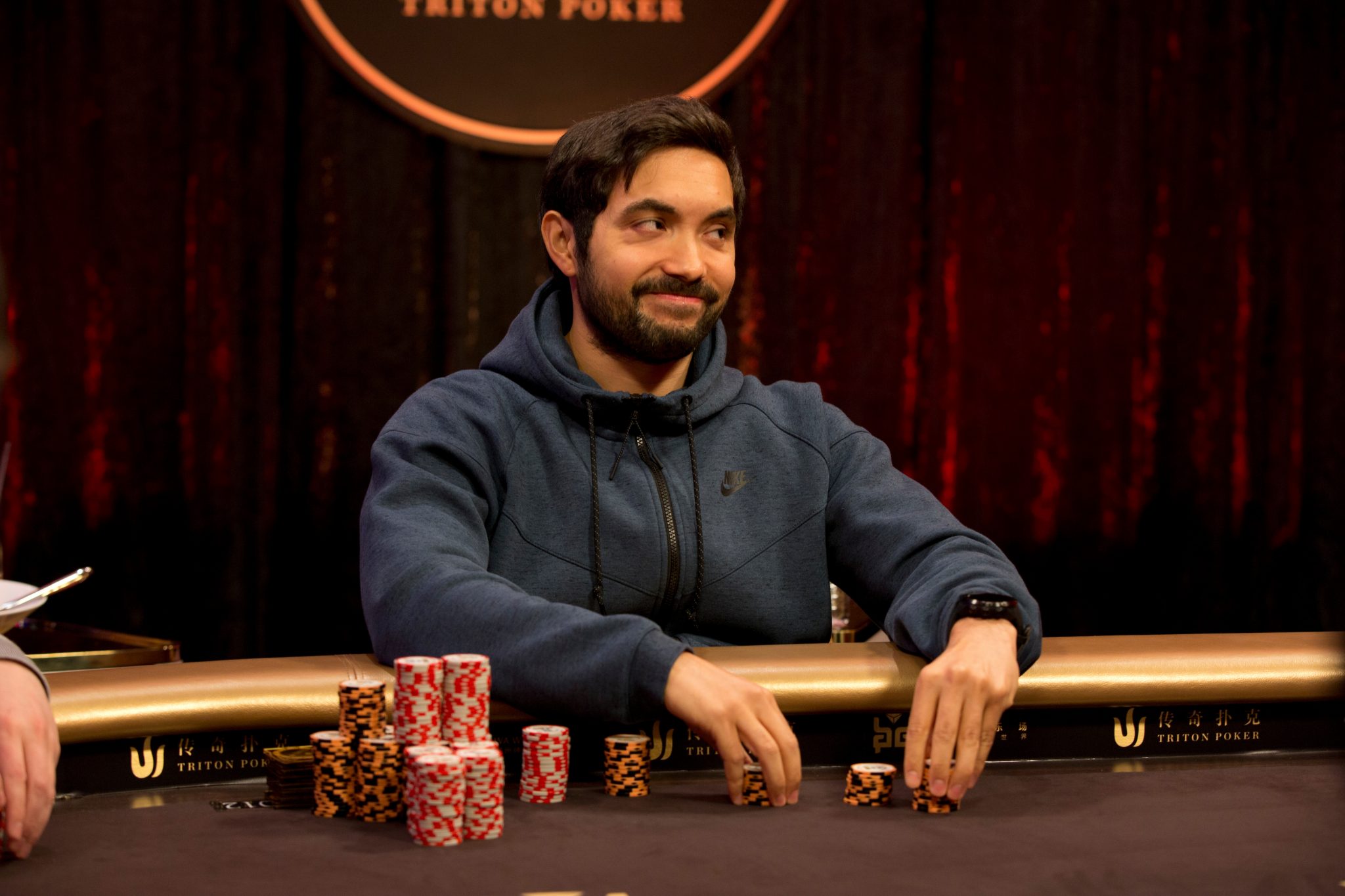 It's time for another 586-words of carefully choreographed syntax designed to provide you with the results of high stakes online multi-table tournament (MTT) action from the land of GGPoker.
What follows is the primary results of the weekend and the first few days of a week that has seen the world wince and whine.
The most significant prize that flew down the electronic wires of the Internet went to Robert Lipkin. The American collected $118,495.05 after getting the better of 100-entrants in the High Rollers Blade Prime $5k.
There were three other members of the six-figure club.
Chris Brewer collected $101,365.01 after beating Jake Schindler, heads-up, in the 20-entrant Bryns High Rollers $10k, 'AAAKid' banked $116,403.84 after subjugating the 107-entrant field in the High Rollers Blade Mulligan $5k, and 'BrynkenneyAA' earned $116,904.27 and a watch for capturing the flag in the 108-entrant Asian Poker Tour (APT) Super High Roller $5k.
The PocketFives World #1, Conor' 1_conor_b_1' Beresford took second to 'AAAKid' for $87,648.57, Ali Imsirovic won the 4-entrant Bryns High Rollers $25k for double his money, and Timothy Adams clobbered the 54-entrant High Rollers Blade Opener $5k for $79,845.95. The Canadian, Ami Barer, won the 50-entrant High Rollers Blade Closer $5k for $95,537.39, Artur Martirosian bested the 37-entrant field in the High Roller Blade $5k for $74,972.12, and the South American star, Farid Jattin, drubbed the 49-entrant field in the High Rollers Blade PLO $5k for $88,945.32.
Here are those results in full.
Bryns High Rollers $25k
4-entrants
Results
Ali Imsirovic – $98,000
Bryns High Rollers $10k
20-entrants
Results
Chris Brewer – $101,365.01
Jake Schindler – $61,317.65
Ali Imsirovic – $31,317.34
High Rollers Blade Prime $5k
100-entrants
Results
Robert Lipkin – $118,495.05
Cliffboth – $89,739.45
Darren Elias – $67,962.05
IAmZeCaptainNow – $51,469.45
Pascal Lefrancois – $38,979.15
Laurynas Levinskas – $29,519.95
Preben Stokkan – $22,356.20
Conor Beresford – $16,930.95
High Rollers Blade Opener $5k
54-entrants
Results
Timothy Adams – $79,845.95*
Sam Greenwood – $63,322.03*
Juan Pardo Dominguez – $39,204.04
Jake Schindler – $28,301.31
Preben Stokkan – $20,430.66
Isaac Haxton – $14,748.85
Alex Foxen – $10,647.16
*Indicates a deal
APT Super High Roller $5k
108-entrants
Results
BrynkenneyAA – $116,904.27
Beishadezhu2 – $88,025.38
Sam Greenwood – $66,280.49
Daniel Dvoress – $49,907.22
HansNeverLose – $37,578.63
CowBaby – $28,295.55
Ali Imsirovic – $21,305.71
Mike Watson – $16,042.56
High Rollers Blade Mulligan $5k
21-entrants
Results
David Misikowski – $52,250
Jake Schindler – $31,607.04
Chris Brewer – $16,142.96
High Roller Blade $5k
37-entrants
Results
Artur Martirosian – $74,972.12
Steve O'Dwyer – $44,297.40
Rubbherducky – $27,882.73
Preben Stokkan – $17,550.62
TheProfessional – $11,047.13
High Rollers Blade Closer $5k
50-entrants
Results
Ami Barer – $95,537.39
Gr4vyB04t – $58,745
David Misickowski – $39,457.47
Rebuyguy – $26,502.55
Michael Addamo – $17,801.07
Jake Schindler – $11,956.52
High Rollers Blade PLO $5k
49-entrants
Results
Farid Jattin – $88,945.32
Andrew Pantling – $54,691.59
Ami Barer – $36,734.90
Andjelko Andrejevic – $24,673.87
Sean Winter – $16,572.80
George Wolff – $11,131.52
High Rollers Blade Mulligan $5k
107-entrants
Results
AAAKid – $116,403.84
Conor Beresford – $87,648.57
Dario Sammartino – $65,996.77
Ami Barer – $49,693.58
Nick Schulman – $37,417.77
Alex Foxen – $28,174.43
Jellopy77 – $21,214.50
Oiltrader – $15,973.89