The Triton Poker Super High Roller in London began as a construction site. Today, the scent of broken records hangs in the air. Tables occupy the outer rim like a graveyard. Underneath the hue of the TV cameras is the grandest table of them all – shimmering in purple, gold and black, feeling the burden of seven plastic bags full of chips.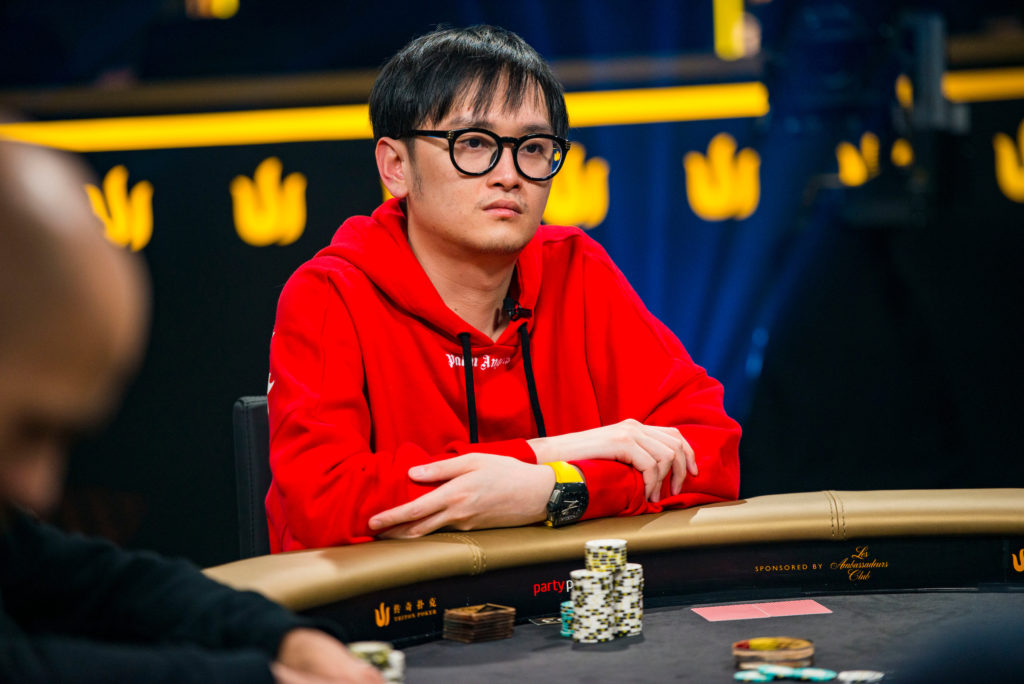 The bag that contains the most belongs to Wai Kin Yong, the 28-year-old from Malaysia, who two days ago, won the £100,000 No-Limit Hold'em Main Event. At 1 pm, a row of patient crocodiles awaits him, each desperate to swallow him whole. If he can manage to avoid becoming a snack, he will achieve something remarkable.
Mikita Badziakouski once won back-to-back Triton Super High Roller Series Main Events (Jeju & Montenegro). Nobody has ever won the two core Main Events (Short-Deck and No-Limit Hold'em) at the same series, and Yong could do that, today.
The chip lead may belong to Yong, and his blood may run through the DNA of the Triton brand, yet he has no claim to this title. Amongst those crocodiles are some of the fiercest teeth, you will see in poker.
Trailing Yong by a mere 33 antes is Justin Bonomo. The man who accrued more than $25m in live tournaments in 2018, could do nothing but watch as Bryn Kenney took his live tournament annual haul record, and his number one seat at the head of the All-Time Money List this week. Bonomo only knows one way to react – winning titles and large sums of money. Bonomo already has a Short-Deck title on his resume; a second is six eliminations away.
Sitting in third place is Rui Cao. The enigmatic Frenchman who rarely plays tournaments told us after his Triton Million exit that he's still not comfortable with tournament elimination. The high stakes cash game specialist will be hoping to become the first player to win back-to-back Short-Deck Main Event titles if he can avoid swallowing that bitterest of pills.
The fourth-place currently belongs to Paul Phua. It was the Triton co-founder who faced Yong heads-up for the No-Limit Main Event title, and he makes his 16th Triton cash (a record). It's undoubtedly a matter of time before Phua wins one, and with £2.6m up top, and all profits from Triton going to charity, this is the one to win.
Isaac Haxton is the last familiar name to take a seat at the top table. Haxton is arguably the best live tournament player not to have played in the Triton Million. Haxton is preparing for his tenth Triton final table, without a victory, and his third cash in London.
Here is the final table lineup.
The action begins at 1 pm London time.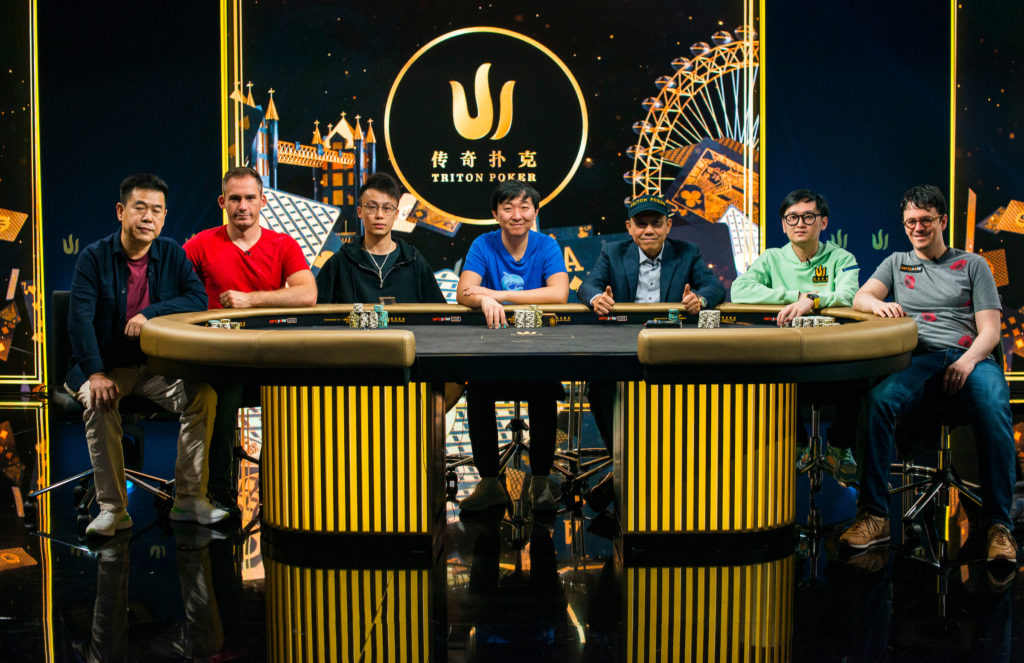 Final Table
1st – Wan Kin Yong – 253 antes 7,595,000
2nd – Justin Bonomo – 197 antes 5,910,000
3rd – Rui Cao – 146 antes 4,375,000
4th- Paul Phua – 130 antes 3,905,000
5th – Liang Xu- 120 antes 3,585,000
6th – Ming Zhong Liu – 118 antes 3,530,000
7th – Isaac Haxton – 117 antes 3,510,000
ITM Finishes
8th – David Benefield – £ 368,100
9th – Stephen Chidwick – £ 269,600
10th – Jason Koon – £ 217,700
11th – Furkat Rakhimov – £ 217,700
12th – Tom Dwan – £ 191,900
13th – Cary Katz – £ 191,900
14th – Elton Tsang – £ 177,000
15th – Richard Yong – £ 177,000