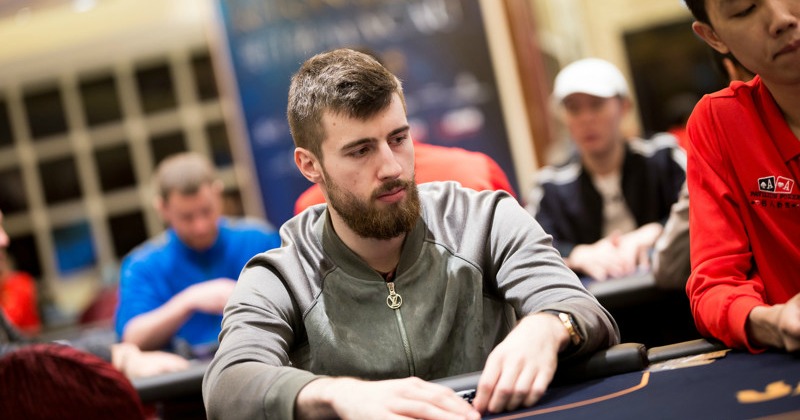 With the World Series of Poker (WSOP) churning up the chum over at GGPoker, the sharks and whales have turned up en masse to take advantage of the carnage, with two of the best in the business setting a new online record.
Wiktor 'limitless' Malinowski is mustard at No Limit Hold'em cash games, and he recently offered a heads-up challenge to anyone, playing while drunk, while guesting on the Joey Ingram podcast. Michael Addamo is one of the world's top multi-table tournament (MTT) artists with more than $8.3m in live tournament earnings and two WSOP bracelets to his name.
Both Addamo and Malinowski were competing alongside Chris Brewer, Tan Xuan and the anonymous Maltese falcon 'UnderO' in an invitation-only VIP cash game on GGPoker's Natural8 skin, with blinds $500/$1000 with a $1000 Ante, when the pair locked horns, thumbs and fingers in the following hand.
Sitting behind 400+ big blind stacks, the action folded to Malinowski who looked down to see two black aces in the cutoff. The Pole opened to $2,000, folds followed until Addamo three-bet to $14,000 from the big blind holding two black kings. Malinowski four-bet to $43,500, Addamo five-bet to $108,000, and Malinowski made the call.
With more than $216,000 in the pot, a 7h5d2c flop beckoned both to continue their love for this hand, with Addamo's proving to be unrequited. Addamo bet $71,775, and Malinowski made the call.
You could hear the footfall of the 9c on the fourth street, and Malinowski called a $100,146.50 Addamo bet. The 5s finished the action on the river, and Malinowski called when Addamo moved all-in for his remaining $140,547.80.
The final tally was a spacious looking $842,438.62, a new record, beating the $723,941 that went the way of 'Urindanger' in a mirror of a hand that saw his pocket aces out-flop, turn and river the pocket kings of Tom Dwan back in the halcyon days of Full Tilt.